Post by Shelly D. D. on Jul 28, 2017 12:14:49 GMT -5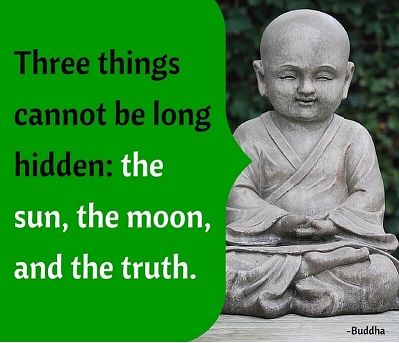 I found this image at my car site FCC (Free Charity Cars) and it is so true.
The Sun can be hidden by Clouds. Then the Clouds moves and the Sun shines bright once again, chasing the Shadows away.
And the same with the Moon. It to can be hidden by Clouds. And then they move and the Moon shines down bright once again, chasing the night time Shadows away.
The Truth too can be hidden not quite like the Clouds that can hide the Sun and Moon but by the Clouds of Lies. But still with a little work which some do not want to do even The Truth shines through. And when it does the Clouds hiding a broken heart move away and the Lies like the Shadows are chased away and one can say "NO I'M NOT TO BLAME!"
Seth was in the room for a bit last night, first he gave me a big hug. Which I needed so bad. I told him about the lies about "The Tower". Then he told me:
"I remember something about that... I'd ignore that person. You gave it back, that was the end of it, and you're clearly not trying to get it back now, so it shouldn't even matter to that person. Also, that person really should mind their own business, but that's my opinion. If the owner deleted the room, oh well. That's on them. You have your room, you take good care of it, and that's that."
I told him "thanks I think that all I need to hear, but lie hurt, and it feel good to hear some one say that I wasn't to blame." And he told me:
"Nah. They seem to just be stirring the pot for no reason. They're jealous and have nothing better to do, as irritating as that is. You're definitely not to blame."
Then I told him "

thanks so much Seth, I'm just going to forget about them and the whole thing. You were always good at cheering me up, thank you so much for always being here to do that."
But then one word sums it all up Jealous, Jealousy. All the lies started because of Jealousy. I was a part of something back then playing in The Highland Mist, playing in The Lhiannan Clan. And like Seth said I have my room. And I have all my friends (and it's a lot more than just 3) at Loch Ness. And like Seth they WILL all tell me, "NO SHELLY YOU ARE NOT TO BLAME!" So now I can just forget about it all. The liars don't come into Loch Ness. So now the only tears I will cry now are Happy Tears. And something even better,
"I GET ALL THE HUGS!"